Tuesday, March 27th, 2012
On Monday, 3/26/12, parent volunteers from the Nutrition Committee made guacamole with the children at the Montessori House.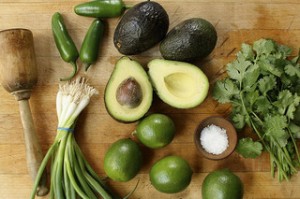 With their Montessori training and expertise in "practical life", the children did the measuring, assembly and mixing themselves.   Of course the parents and teachers helped them with the eating!  Guacamole was a great hit! 
Here's the recipe if you'd like to try this at home:
5 Hass avocados (ripe)

1/4 cup fresh cilantro, chopped

Juice of 1 lime

Sea salt (to taste)

1 tbsp. minced garlic

One tomato diced
Mix together, add some chips or other dipping food, and enjoy! 

Ole!