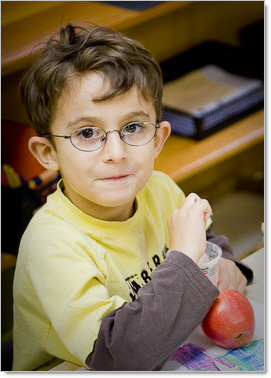 The Montessori House is a Verified Member School of the American Montessori Society (AMS)
The Montessori House AMS Listing
The American Montessori Society verfies that we fully incorporate these 5 core components of quality Montessori education:
Trained Montessori teachers -- all our lead teachers have AMS Early Childhood credentials.
Montessori Materials -- we have the full range of specially designed, authentic Montessori materials to fully support an Early Childhood Montessori program.
Mulit-Age Classroom -- our classes all have a 3-year span (30 years to age 6).
Child-Directed Work -- agency to self-select work, leading to intrinsic motivation and sustained attention.
Uninterrupted Work Period -- students work at their own pace without interruption.
The Montessori House is also licensed by the State of New Jersey as a stand-alone Child Care Center.
All our school credentials and licenses, and all our teacher credentials are available for inspection in the Credentials Book in our office.
Our Numbers
The following chart provides some useful statistics about The Montessori House. Please note the following:



Number of Students

Kindergarten
Pre-Primary (Full Day)
Pre-Primary (Half Day)



62

13
32
17

69

11
47
11

64

7
40
17

58

17
29
12



62

9
34
19



74

12
36
26